DONEM VEU, SENY DIGITAL CONFERENCE
On March 24, 2023, Donem Veu, Seny Digital conference will be held at the Centro Cívico Llevant de Reus. The organizers were Open Europe and Dom Spain.
Mercè Gisbert from the ARGET research group at Rovira i Virgili University was in charge of the inaugural Lecture: Seny Digital. Between artificial intelligence and ethics.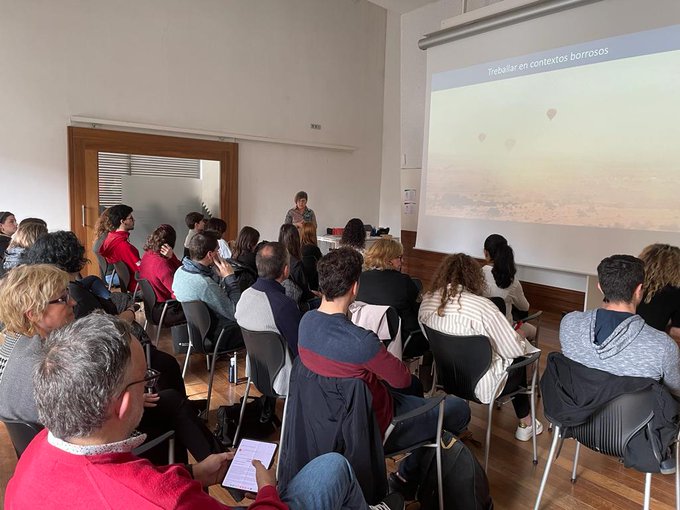 AVUI A LES 10:00 h
Ponència inicial de Mercè Gisbert @Merce_G del grup @argeturv a les Jornades #DonemVeu SENY DIGITAL

Centre Cívic de Llevant @reus_cat ⬇️ https://t.co/qXRwH3dDMF

— ARGET (@argeturv) March 24, 2023