THESIS DISSERTATION: PEOPLE WITH INTELLECTUAL DISABILITIES SAFETY: DESIGN AND VALIDATION OF AN ACCESSIBLE DIGITAL SOLUTION
Tania Molero-Aranda, delivered her thesis dissertation "People with intellectual disabilities safety: Design and validation of an accessible digital solution" last November 24, 2022.
Dr. Mercè Gisbert and Dr. José Luis Lázaro from the Rovira i Virgili University were her thesis directors. The Doctoral Thesis Tribunal was presided by Fina Pérez, José Luis Serrano and Núria Voltas Moreso. This thesis is part of the Educational Technology Doctorate Program.
The thesis is available
here
.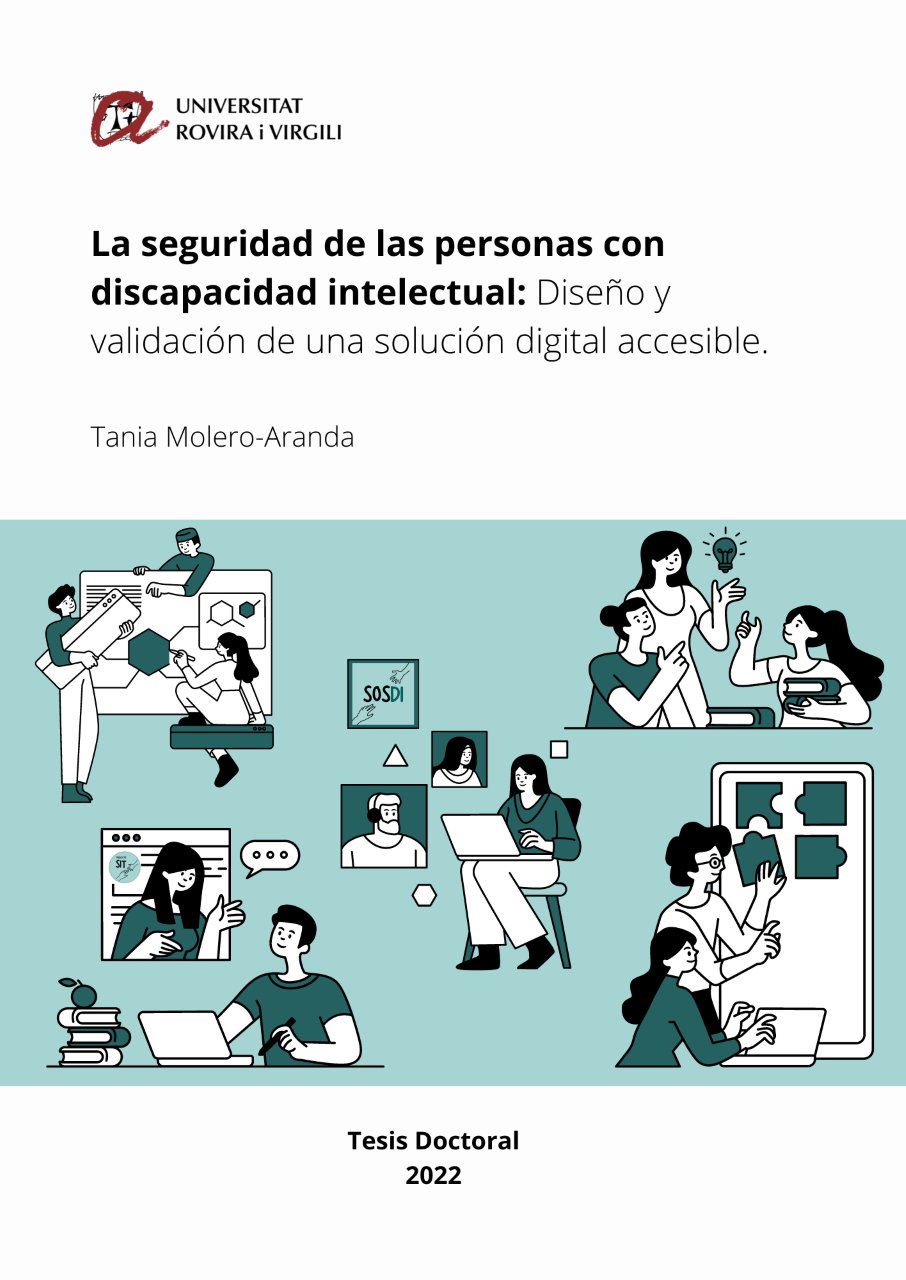 📖 Presentació de la tesi de @tania_molero
"La seguridad de las personas con discapacidad intelectual: Diseño y validación de una solución digital accesible"#ProjecteSIT Safety, Inclusion & Technology#argeturv @universitatURV#accessibilitatcognitiva #disCAPACITAT pic.twitter.com/YaFdJ1pgd9

— ARGET (@argeturv) November 24, 2022